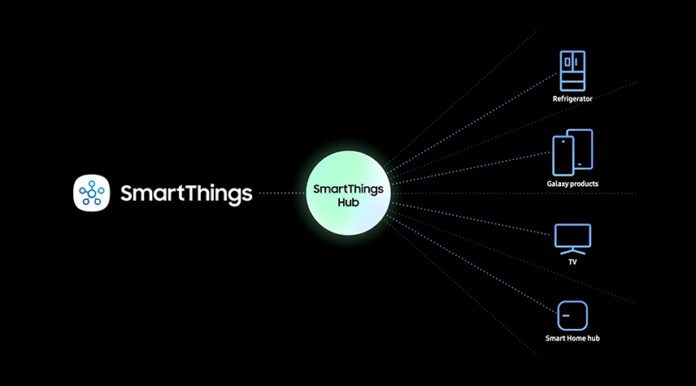 Samsung SmartThings integrates SmartThings Hub software into selected Samsung 2022 products, from smart TVs and monitors to Samsung Family Hub refrigerators. The announcement was made at the CES 2022 Fair, positioning Samsung products for a connected lifestyle in the smart home ecosystem.
SmartThings Hub integration allows users to take advantage of their Samsung devices using various communication protocols for a smart home, company officials say. In addition to Matter, the built-in software will support Wi-Fi or Ethernet connection, allowing communication between a wide range of smart devices. Additional connectivity to Zigbee devices will also be possible with an optional USB accessory.
Jaeyeon Jung, Vice President at Samsung Electronics and Head of SmartThings, explains that "SmartThings' mission has always been to create experiences that can improve people's lives. To bring this mission to life, we focused on improving SmartThings technology – this is the next step in Samsung's vision to turn all homes into connected ones. With the breadth of Samsung's portfolio and the open, versatile and flexible platform offered by SmartThings, we are in a position to meet the growing demand for connected home devices since the beginning of the pandemic. "
According to Deloitte's 2021 Connectivity and Mobile Trends Survey [1] , US households have an average of 25 connected devices, and consumers are increasingly prioritizing ease of use, interoperability and price when making a decision. purchase.
---
[1] https://www2.deloitte.com/us/en/insights/industry/telecommunications/connectivity-mobile-trends-survey.html