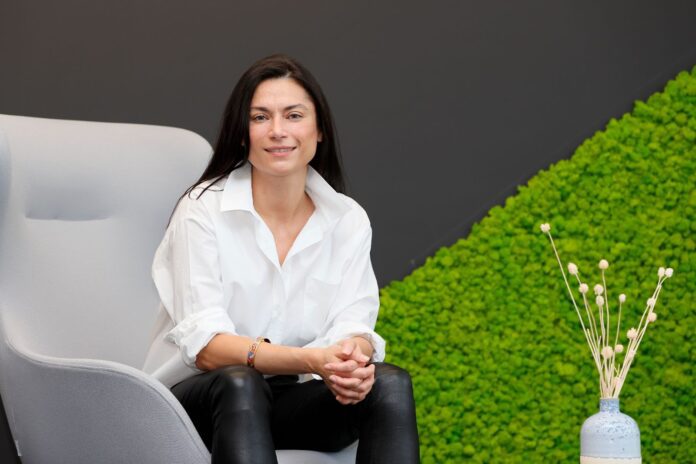 Enterprise platform FLOWX.AI opens an office in Paris and appoints Rodica Guisset as Managing Director for the EMEA region and the United Kingdom and Ireland.
She will coordinate the company's operations and development in these regions, amid growing demand from the financial-banking, energy and utilities sectors. He has previously worked for organizations such as Tata Consulting Services, UiPath and MongoDB.
" FLOWX.AI solves a pressing problem that we have constantly noticed in organizations – that of complex and misaligned systems, which do not communicate with each other and which generate friction for both customers and employees. This huge challenge that prevents banks, insurance companies, retailers, manufacturers or other large organizations from innovating and accelerating their development through digitization is now quickly and easily solved by FLOWX.AI . I join this extraordinary team with the goal of bringing the capabilities of the platform closer to corporate clients; to help them develop digitally, regardless of existing limitations, "says Rodica Guisset, EMEA & UKI General Manager EMEA & UKI FLOWX.AI .
Ioan Iacob, CEO and co-founder FLOWX.AI , report"A huge interest in the market, in large companies in all fields, potential that was recognized at the end of last year with the attraction of seed investment, one of the largest of its kind in Europe. Our goal for 2022 is to expand internationally, developing our team and business. "
Platform FLOWX.AI uses artificial intelligence to accelerate digitization, targeting a $ 1 trillion market – the legacy systems of corporations. These are the biggest challenge for large organizations, preventing them from scaling quickly through digitization. According to company officials, FLOWX.AI is the first AI platform that allows financial institutions and other organizations to create personalized, omni-channel digital experiences in just 10 weeks by revitalizing and rebuilding existing systems and infrastructure without complex development. code.
Building on a new paradigm in software development, FLOWX.AI allows for fast and smooth integration of existing systems. The platform can be installed on any type of infrastructure – either on-premises or in the cloud and then unifies and consolidates the existing systems of companies in web or mobile applications, it is specified in a press release of the company.
At the end of 2021, the company won a $ 8.5 million seed financing round, the second largest of its kind in Europe, a round led by PortfoLion.