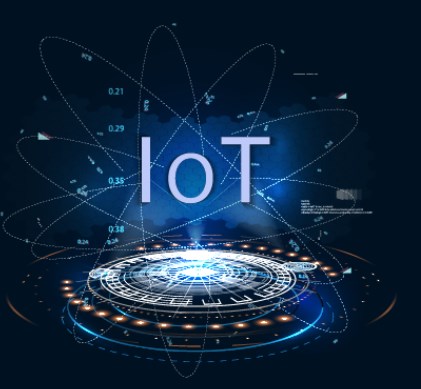 A new ABI Research tracks 1,037 models of IoT (Internet of Things) cellular modules, providing a database of products with unprecedented global coverage.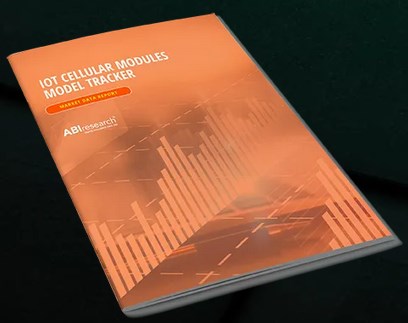 Thus, ABI Research has monitored the activities of 52 providers of IoT cellular modules in the last two years, gathering all available information about their module portfolios in a database, centralizing the information to provide an overview, but also a detailed, of the development of the IoT phenomenon globally. The first version of this dataset contains vendor information, technology, spectrum usage, form factor, and any other value-added features for each module model, with 1,037 IoT models from the 52 module vendors.
"Although 5G is nothing new, only 45 models cataloged as 5G IoT modules are available in current research," said Harriet Sumnall , a hardware and IoT research analyst at ABI Research. "This is not surprising, as 5G is not applicable to many off-the-shelf IoT applications and fixed wireless terminals, as the initial launch of 5G baseband modems targets the mobile (not industrial) mobile broadband market."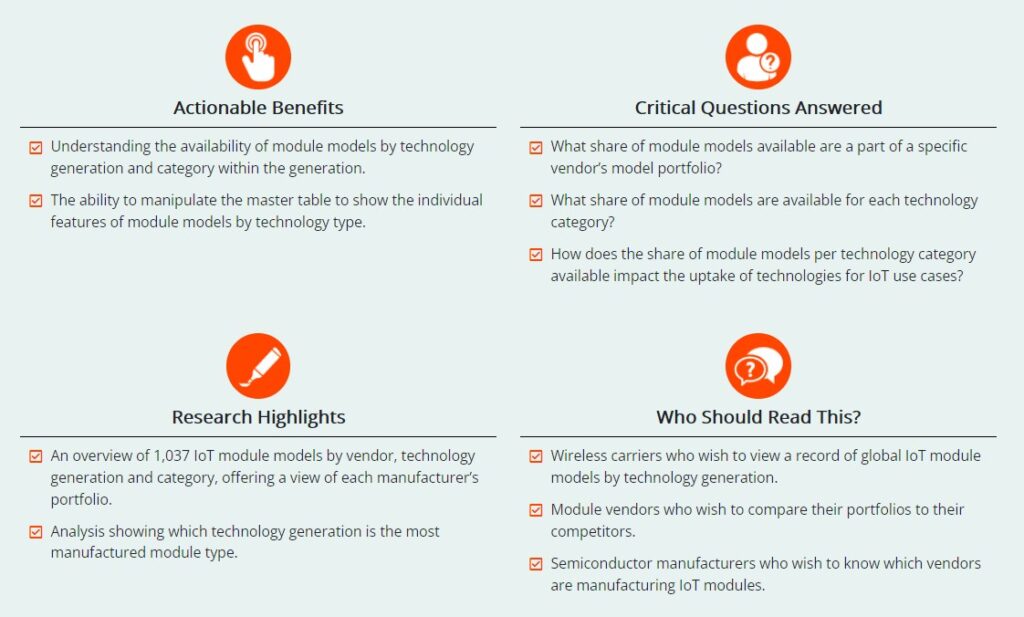 The most comprehensive generation of technology on the analyzed modules is 4G, which is not a surprise, because, unlike 2G and 3G, 4G is not yet threatened by a restriction on networking. 4G represents 60% of the cataloged module models, comprising both high bandwidth – Cat.12 to Cat.20 – and low bandwidth – Cat.1 to Cat.4. In addition, 4G is a globally available technology and is the current technology of choice for future medium and long term verification of IoT devices. Moreover, 20% of the cataloged module models are those that offer Low Power Wide Area (LPWA) technologies, namely NB-IoT and LTE-M. LPWA is still in its early stages of growth, with most of its module sales in China and NB-IoT.

Although LPWA continues to be an IoT connectivity technology, it will become the primary technology of choice for many applications, such as smart street lighting, in the years to come. "Module vendors will launch more 5G and LPWA module models as these technologies find their way into IoT space. It should be noted, however, that any slowdown in the adoption of any technology is not due to the lack of availability of the module hardware ", concludes Sumnall.