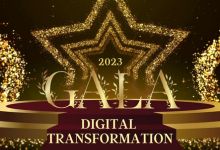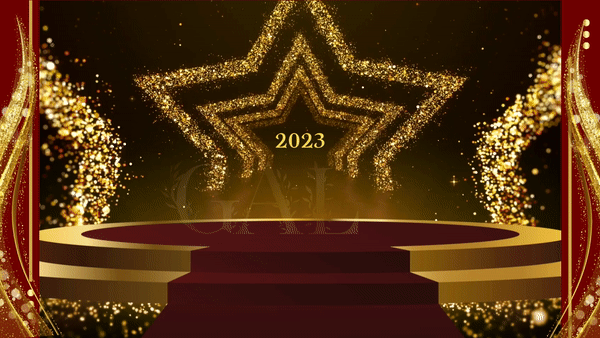 DIGITAL TRANSFORMATION COUNCIL
"MOBILE COMMUNICATIONS" Magazine & TelecomTV
PRESENT
DX AWARDS FOR ROMANIA
8 DECEMBER 2023, 17:00 |GRAND HOTEL CONTINENTAL| 56, Calea Victoriei Road, Bucharest 
Join Romanian ICT Industry Anniversary:
25 YEARS – COMUNICAȚII MOBILE Magazine
20 YEARS – DX GALA AWARDS
15 YEARS – TelecomTV.Ro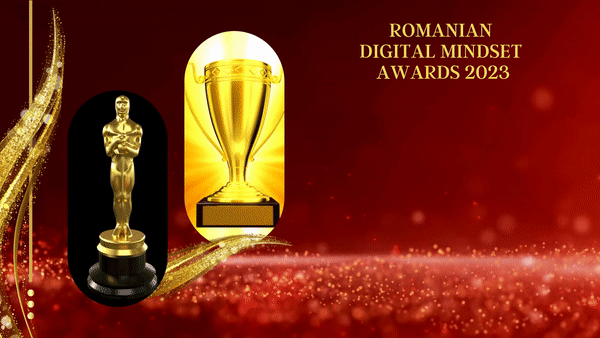 THE GOLDEN DAY of IT & TELECOMS for DIGITAL TRANSFORMATION (DX)
MAJOR CELEBRATION & NATIONAL REPUTATION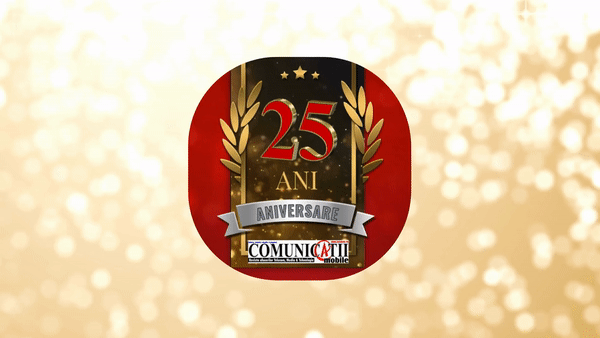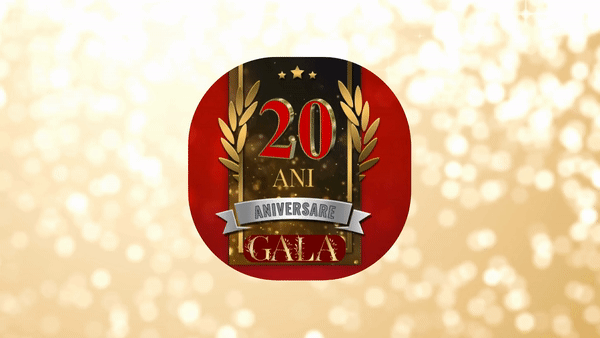 MODERATORS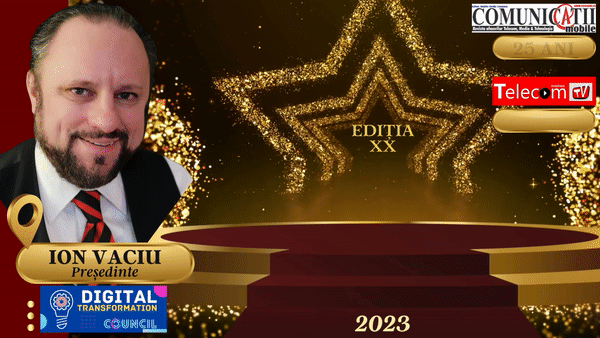 VIP GUESTS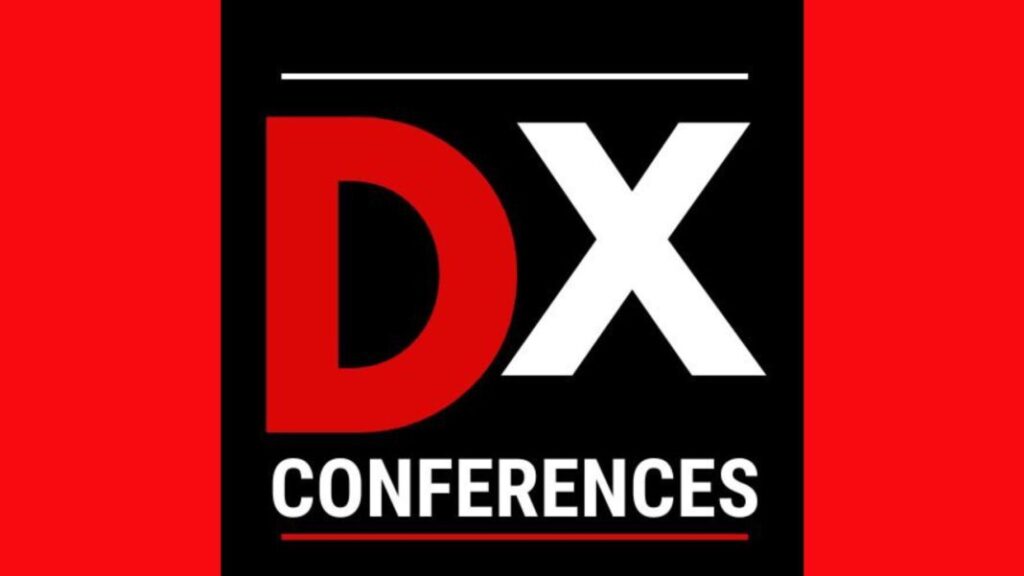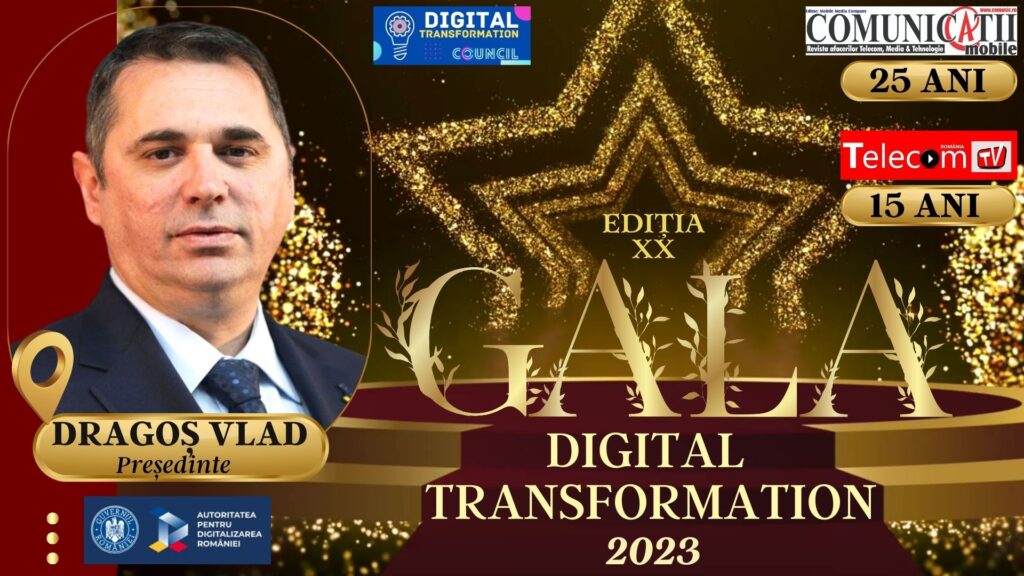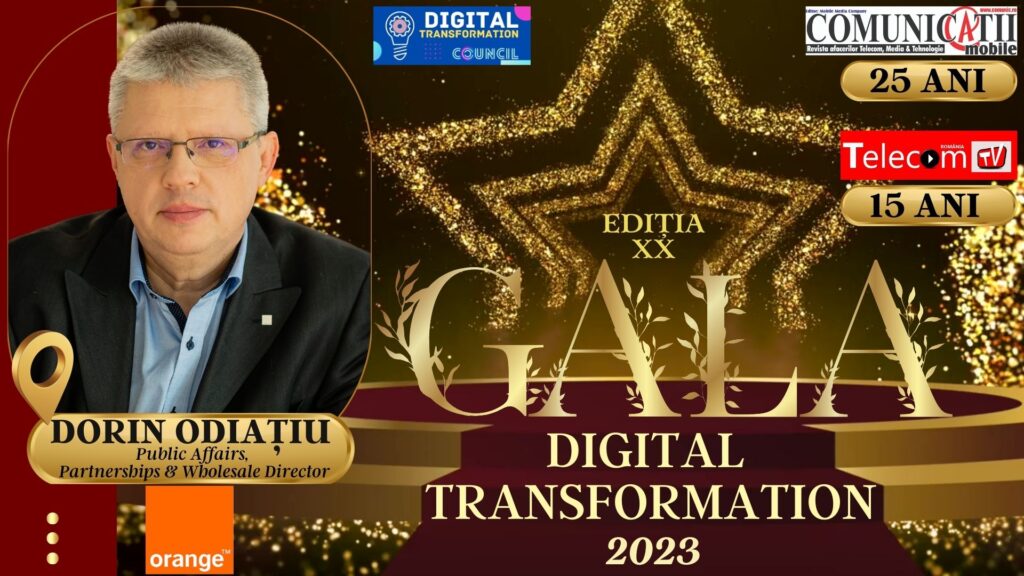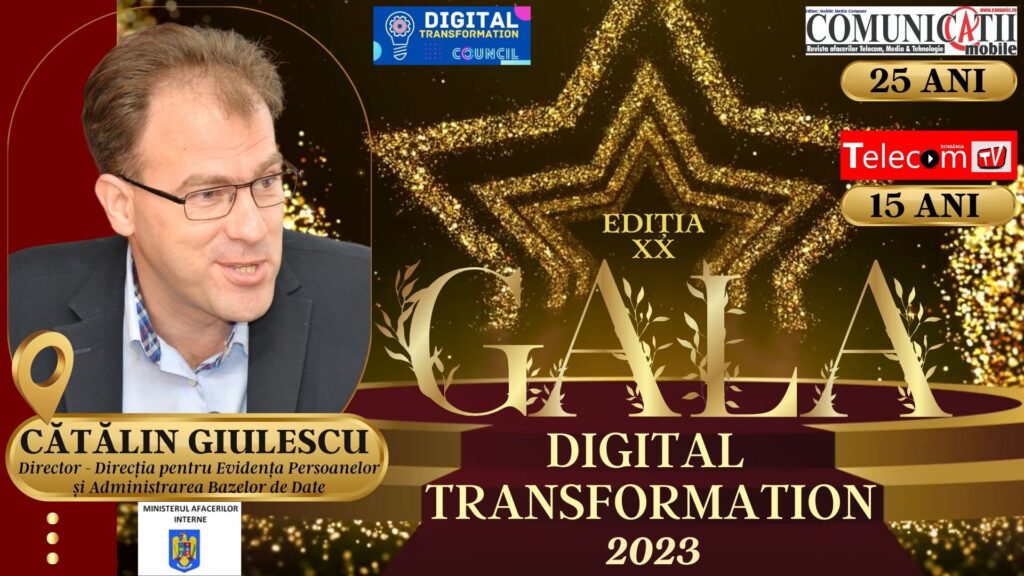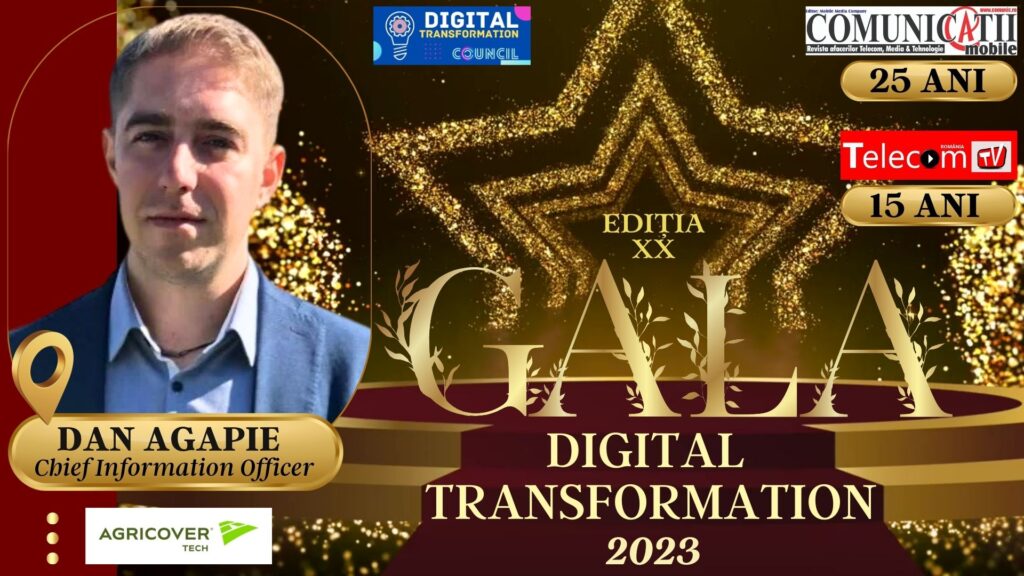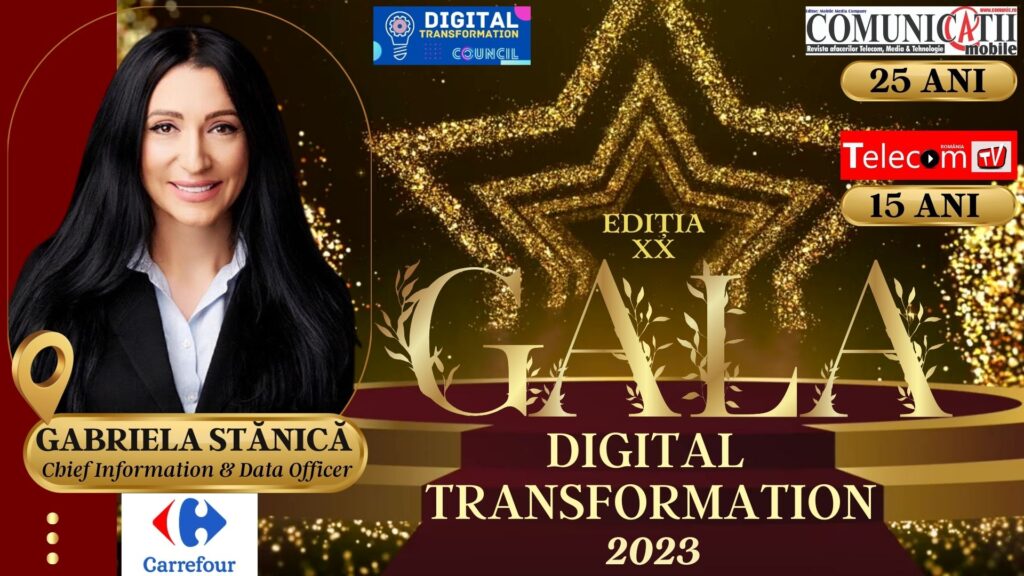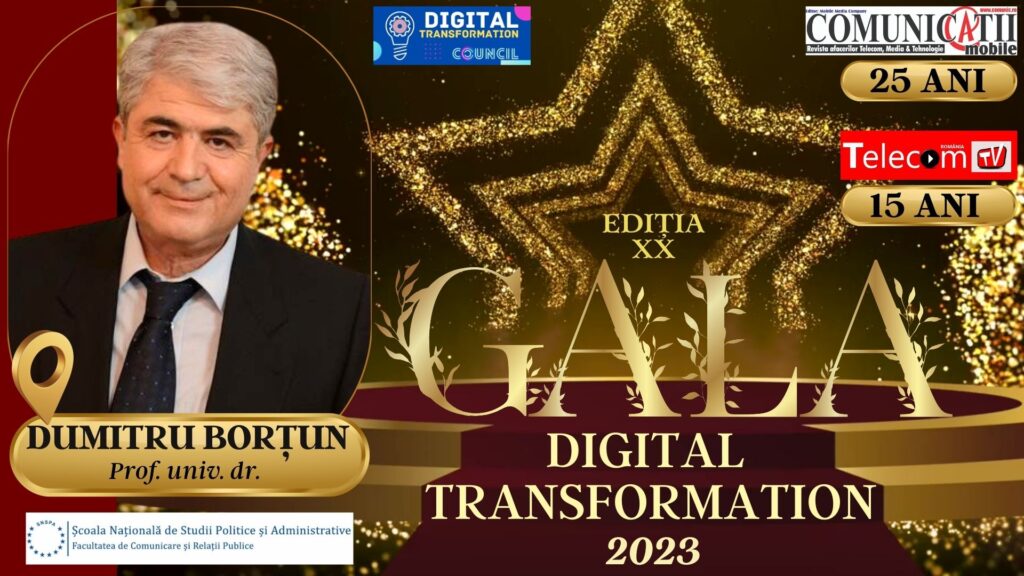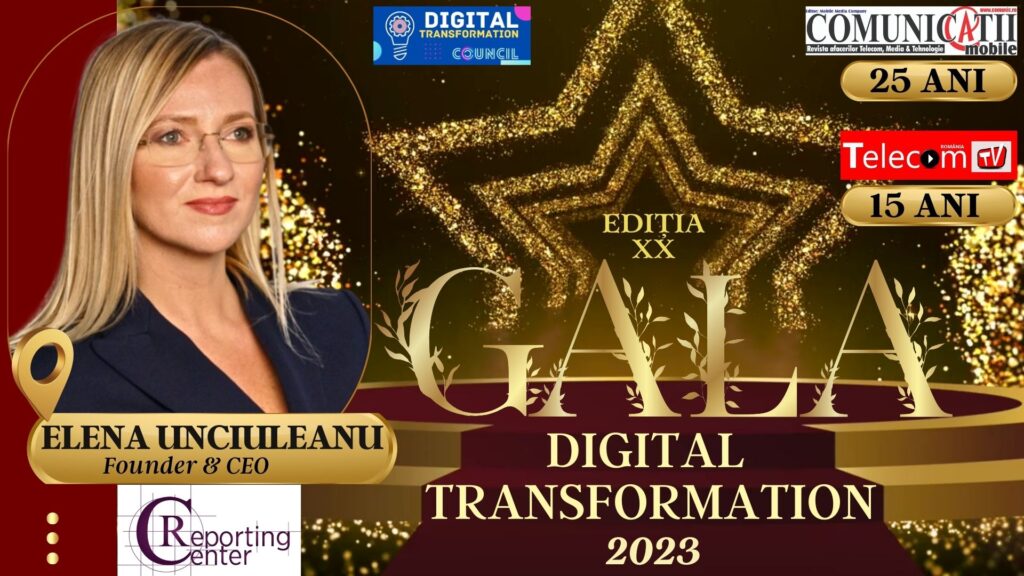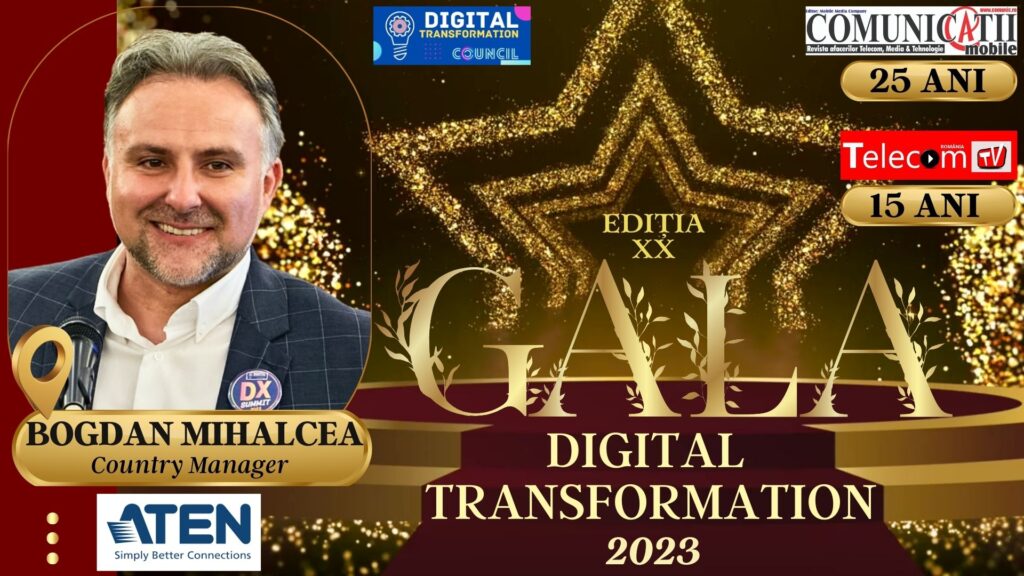 DIGITAL TRANSFORMATION GALA 2023 will attract, both for the Debate and the Awards Ceremony, the high elite of business leaders, professionals, influential thinkers, decision-makers, and executives from Romania and SE Europe region. DX GALA rewards individuals and companies with significant achievements in developing new and innovative services to improve our lives with DX solutions and projects.
RETROSPECTION 2023 & PREDICTIONS 2024
The great competition is open to…
Operators, Carriers, Content providers, and Companies developing & using digital services. Let's celebrate the greatest performance on the market, featuring a Debate Show & VIP Forum – the greatest annual opportunity to see and network online with the most important business leaders and executives of the smart industries in Romania.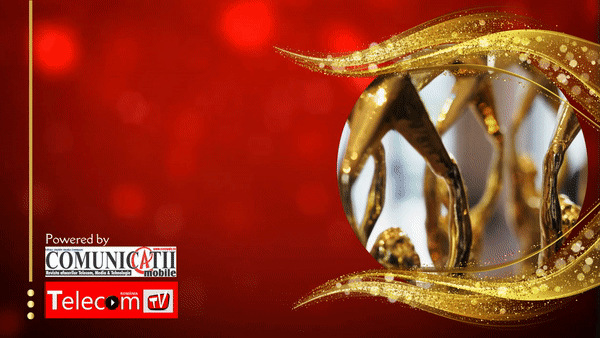 Targets
The national virtual flagship ICT Debate starts with the latest global concepts and high-tech trends of Digital Transformation (DX) for the Digital Decade addressed to the Romanian top 30 converged industries: Aviation, Agribusiness, Automotive, Banking & Finance, Business Services, Gambling & Gaming, Construction, Defence, Education, Energy & Natural Resources, Environment, Gas & Oil, Government, Health, Hospitality, Insurance, Internet, Media, Private Equity & Investment Firms, Security, Transportation, Utilities and Venture Capital. We are targeting +300 companies with DX resources in Romania with highly successful potential DX in 2023.
See the 19 Previous Annual Editions of GALA AWARDS: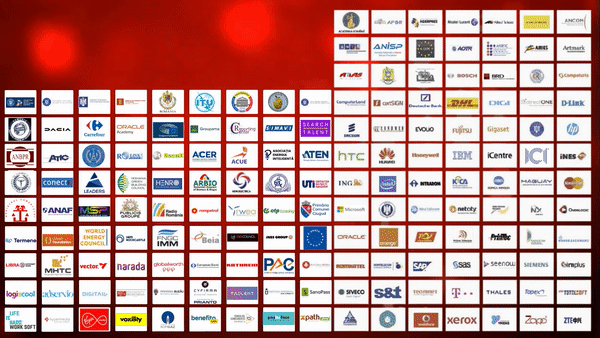 VIDEO – DX GALA 2023 in just one minute
Please consider Seats are limited! Participation will only be done with prior confirmation from the organizers
For sponsorship details and registration please contact:
Roxana Onea | Marcom Director
Email: roxana.onea@comunic.ro
Mobile: +40.723.319.678