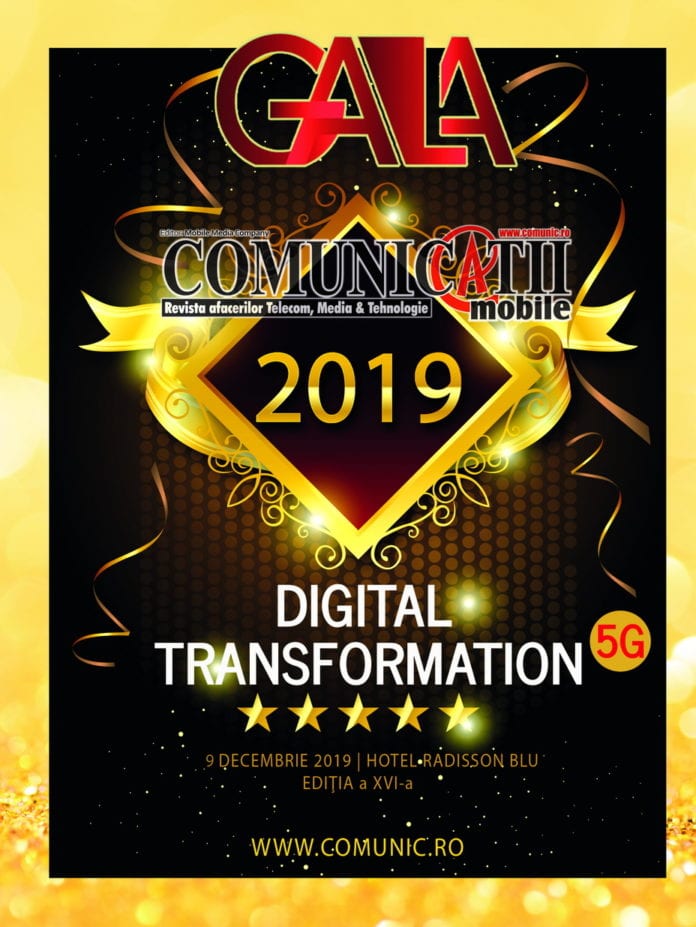 Revista "COMUNIC@ȚII Mobile" a organizat
a 16-a ediție a Galei COMUNIC@ȚII Mobile,
pe 9 decembrie 2019.
"MOBILE COMMUNICATIONS" MAGAZINE CELEBRATES 21 YEARS SINCE ITS LAUNCH & 16 YEARS OF GALA AWARDS IN ROMANIA.
The GOLDEN DAY of TELECOMS 2019 & THE NIGHT OF CELEBRATION & REPUTATION
The flagship debate will be run around the latest concepts and trends of national and global ICT & converged industries. The GALA will attract, both for the Debates and the Awards Ceremony, the elite business leaders, influential thinkers, decision makers and executives from Romania and our SEE region.
MOBILE COMMUNICATIONS AWARDS GALA 2019 rewards both the individuals and companies with great achievements developing new and innovative services that are improving our lives with smarter solutions. The great competition is open to all entities: operators, carriers, content providers or companies developing & using digital services are invited to apply to the national Awards. Let's celebrate the greatest performance on the market, featuring an artistic Show & VIP Dinner Party-the greatest annual opportunity to network with the most important business leaders and executives.
KEYNOTE SPEAKERS GALA COMUNICAŢII Mobile 2019
Prezentare-Speakeri-linkuri

PRELIMINARY AGENDA – 9 December 2019, Radisson Blu Hotel, Atlas Hall

13:30 – 14:00 Welcome Coffee & Registration
14:00 – 16:30 Plenary Session – ROMANIAN TELECOM REPORT 2019
PUBLIC ADMINISTRATION & BIG PLAYERS' MAIN CHALLENGES
• Digital Transformation Strategy for Mobile Economy fuelled by Cloud Computing, Big Data, AI, Machine Learning, IoT & finally 5G
VIP SPEAKERS
Lucian BODE (tbc), Minister, MTIC
Alexandru PETRESCU, Former-Minister, MCSI
Marian MURGULEȚ, Chief Information Officer, GOVERNMENT
Eduard LOVIN, VicePresident, ANCOM
Svetlana GOMBOŞ, Director General, Ministerul Fondurilor Europene
Doina BANCIU, Director General, ICAI
Dragoș REBEGEA, Country Manager, ERICSSON
Valentin POPOVICIU, Vice President, RCS&RDS
Florin POPA, Business-to-Business Director, ORANGE
Natalia CHIRIŢESCU, Director Large Corporates, VODAFONE
Marian GHEORGHE, Director ICT & Key Accounts, TELEKOM
Dan OSTAHIE, CEO, ALTEX & MEDIA GALAXY

16:30 – 18:15 Plenary Session – MANIFEST 4 DIGITAL TRANSFORMATION
HOW TO DIGITALISE ROMANIA IN THE NEXT 5 YEARS?
• Where are we in the European Digital Single market? The real level of developing in smart manufacturing & smart services? How to monetize the DT in AGRO, AUTO, BANKS, EDUCATION, CONSTRUCTION, FMCG, HEALTH, MANUFACTURING, REAL ESTATE, and UTILITIES?
• How to e-manage RPA | EDGE | AI | AR | VR | Machine Learning |BI | BA?
Flavia POPA, General Secretary, BRD-GSG
Marian POPA, CEO, DB GLOBAL TECHNOLOGY
Nicoleta MACOVEI, CEO, S&T Romania
Gorkem TURSUCU, CEO, TOTALSOFT
Aurel MEIROŞU, Business Dev. Manager, certSIGN
Alexandru COŞBUC, VicePresident, SIVECO
Mihai GHERMAN, General Director, COMPUTERLAND
Alexandra CIORTEA, Data & AI CTO, MICROSOFT ROMANIA
Tiberiu GÎNDU, Executive Director, ANISP
Ion VACIU Moderator – President |ICT CONSULTATIVE COUNCIL
18:45 – 19:00 Welcome drink & Registration
19:00 – 21:30 GALA AWARDS CEREMONY
TOP RECOGNITION FOR DIGITAL TRANSFORMATION
GALA DINNER & VIP NETWORKING
MIKE GODOROJA CONCERT
WINNERS GROUP PHOTO SESSION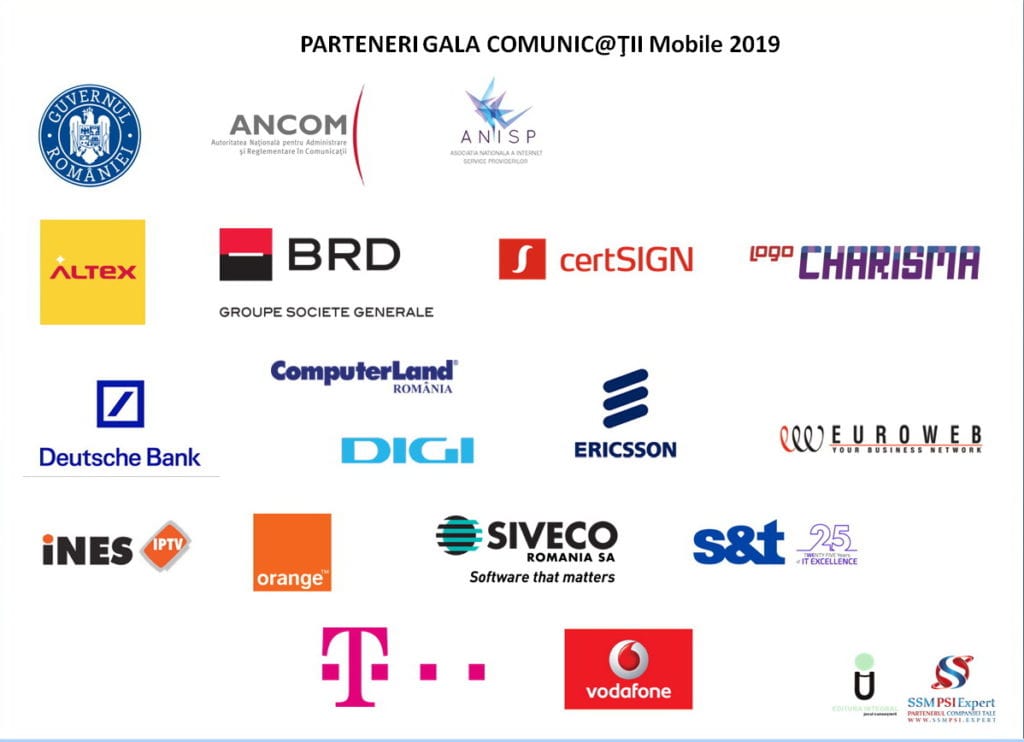 SINTEZA DEZBATERILOR – GALA COMUNIC@ŢII Mobile 2019
PREMIANŢII GALEI COMUNIC@ŢII Mobile 2019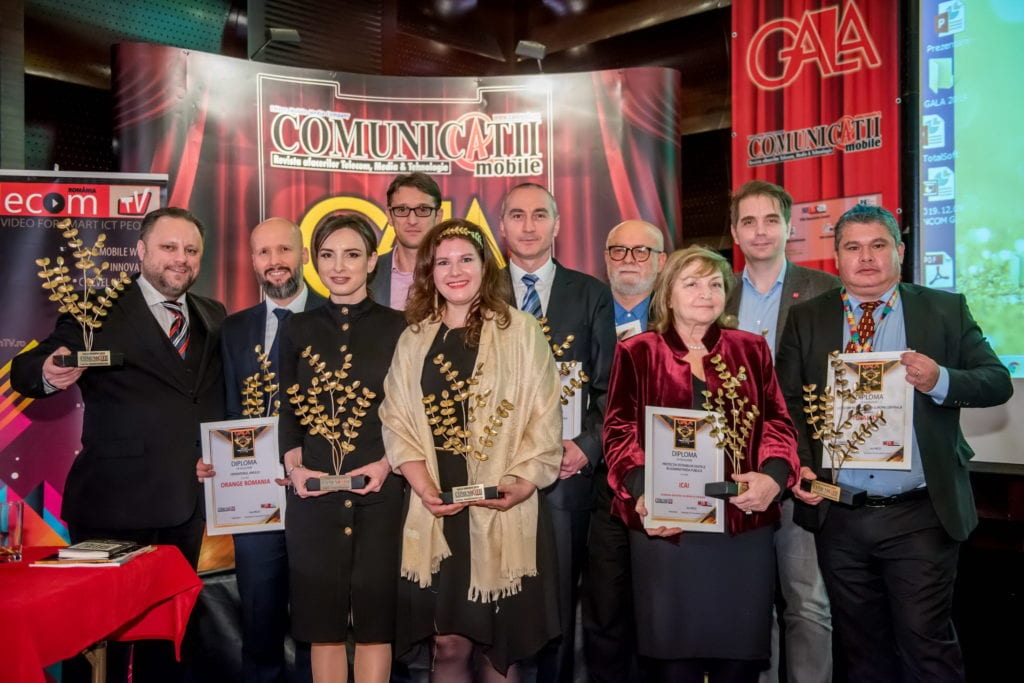 GALA TOPICS
INDUSTRY DEBATE ROMANIAN TELECOM REPORT 2019
• Digital Transformation Strategy for Mobile Economy fuelled by Cloud Computing, Big Data, AI, ML, IoT & 5G
01. How Digital Transformation could reduce the disparity between Romania and EU?
02. Romanian Telecom & IT Industry Status (2019 key figures & 2020 perspectives)
03. 4G was just the beginning of the superfast highway, but 5G is already the true challenge
04. 5G national strategy in front of stakeholders management systemic crisis
05. How Emergency Call Technology and eCall protectour safety?
06. Our networks are the best, but we are missing the digitalization of the public services
07. RPA, AI & Machine Learning: the new chance for the administration & industries digitalization
08. Enterprise mobility & productivity: a New Revenue stream for telco
09. Data consumption: greedy consumers never stop. How can telco satisfy them?
10. The broadband infrastructure :Investments, Developments, Cloud Expansion
11. Cybersecurity: crucial trend for a safe business experience
12. How ranks Romania in EU2020 context?
MANIFEST 4 DIGITAL TRANSFORMATION
• Smart cities, smart manufacturing, smart services: where is the money in IoT? ICT MEETS AGRO, AUTO, BANKS, FMCG, HEALTH, MANUFACTURING, UTILITIES…
• RPA | EDGE | AI | AR | VR | Machine Learning |BI | BA|
01. Digital & Growth Marketing: Tools &Tactics to Acquire, Grow and Retain your Customers
02. Digital Technology & Innovation Trends: AI, AR/VR, Virtual Assistants, Voice, 5G
03. Driving Enterprise Mobility: Deliver Personalized, Interactive and Deeper Mobile Engagement
04. How industries are winning with AI & automated Machine Learning?
05. Driving engaged and personalized Customer Experiences through AI
06. IoT Business Enablers: what is the Best Strategy for monetization and ROI?
07. Smart Devices for Smart Home in a Smart City
08. The age of the consumer: How customer communication is changing
09. Create connected digital solutions to help your customer, create convenience and add value
10. Addicted to Smartphones & Tablets: looking for mobile driver, relevant content & the best apps
11. Utilize analytics to identify unengaged customers and develop data-driven engagement to trigger retention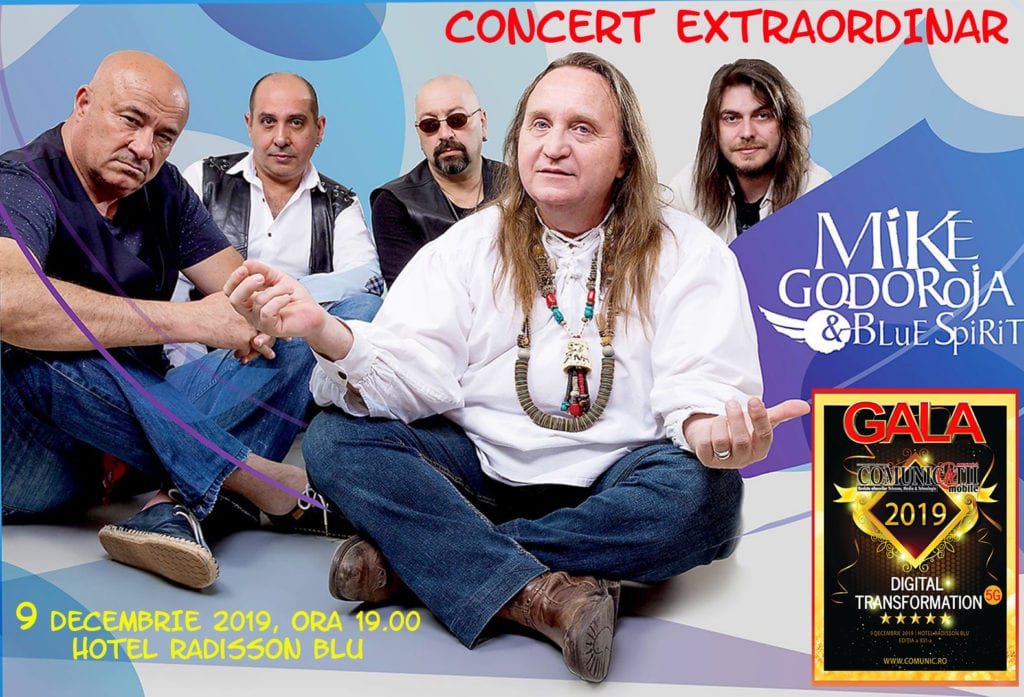 RSVP: roxana.onea@comunic.ro – Mobile: +40723.319.678
Participation is based on confirmation from the organizers!
THANK YOU, GALA PARTNERS OF ALL TIMES!