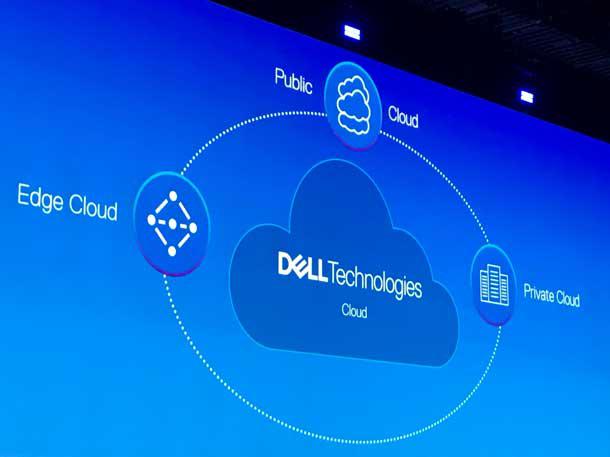 Dell Technologies is unveiling Dell Technologies Cloud, a new set of cloud infrastructure products to make hybrid cloud environments simpler to deploy and manage, according Telecompaper. Combining the power of Vmware and Dell EMC infrastructure, Dell Technologies Cloud removes cloud complexity by offering consistent infrastructure and operations for IT resources, across public and private clouds and the edge, regardless of location.
The Dell Technologies Cloud portfolio consists of the new Dell Technologies Cloud Platforms and the new Data Center-as-a-Service offering, VMware Cloud on Dell EMC. These enable a flexible range of IT and management options with tight integration and a single vendor experience for purchasing, deployment, services and financing,. Dell Technologies Cloud gives customers more control as the operational hub of their hybrid clouds, on premises, with consistent cloud infrastructure across all cloud types and a broad set of more than 4,200 VMware Cloud Provider Program providers and hyperscalers including new addition, Microsoft Azure.
This hybrid cloud approach is delivered through an integration of hardware, software, services and consumption options from Dell and VMware.
The Dell Technologies Cloud complements this core technology with a broad set of value-added services, such as security, data protection and lifecycle management, the company said.
VMware Cloud on Dell EMC
The offering combines Dell EMC VxRail with core technology from VMware, previewed as Project Dimension at VMworld 2018 US. This Dell Technologies Cloud offering enables organisations to consume infrastructure, like a public cloud service, in data centre and edge environments.
VMware Cloud on Dell EMC also offers a bi-directional connection to public clouds for application and data portability via a hybrid cloud control plane.
Delivered in a Data Center-as-a-Service model for their on-premises environments, VMware Cloud on Dell EMC is co-engineered and delivered by Dell Technologies with the ongoing service fully managed by Vmware.
Availability
Dell Technologies Cloud Platforms are available globally now. Dell Technologies Cloud Data Center-as-a-Service, delivered as VMware Cloud on Dell EMC with VxRail, currently is available in beta deployments with limited customer availability planned for the second half.