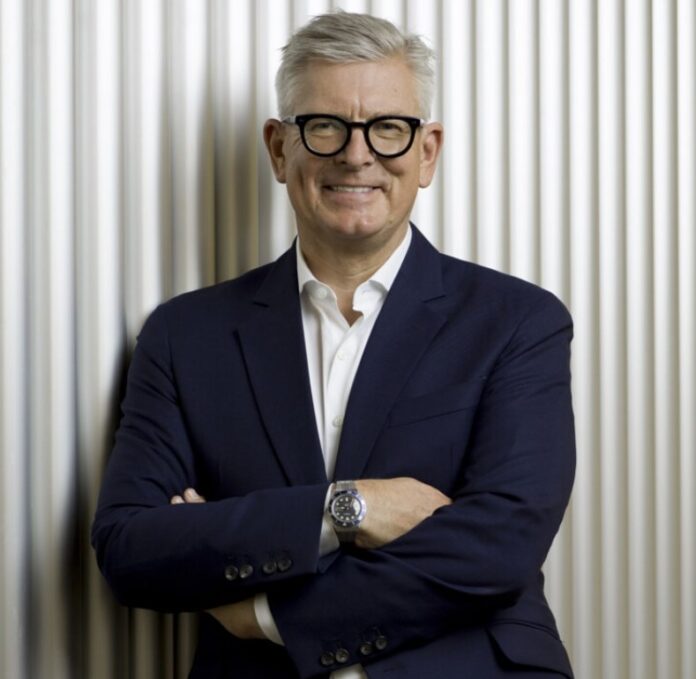 The world is in the middle of a great digital transformation – one accelerated significantly by the ongoing COVID-19 pandemic. It is clear now that COVID will continue to change all our lives in 2022, but there are other global challenges that are critically important to society's long-term sustainability, such as climate change, the digital divide and economic growth. Let's look at three areas where the telecom industry can have a truly transformational impact in the coming year:
Climate action
The science is clear: we need to limit global warming to 1.5C degrees. As a first critical milestone towards this goal, all sectors of society need to cut global greenhouse gas emissions by 50 percent by 2030.
ICT has the potential to enable other industrial sectors to move towards the low-carbon economy central to meeting this goal. For example, the ICT sector produces 1.4% of global greenhouse gases today, yet research shows that ICT solutions available today can enable a 15% reduction in emissions in other sectors.
With 5G there is the potential for even greater reductions in net CO2 emissions. As an open innovation platform, 5G will have a direct impact on a range of industries – including smart manufacturing, public transport systems and smart power grids supporting electric vehicles, just to name a few examples.
Our industry is committed to this work too. A few years ago, very few of our customers had sustainability on their agenda. Today, with over a third of the world's mobile operators by revenue committed to net zero and science-based targets, the mobile industry is one of the first industries to align itself to the goals of the Paris Climate Agreement.
Digital inclusion
Without digital skills, connectivity and new technologies are of little value. Even before the COVID-19 pandemic escalated an already deep digital divide, we understood the importance of digital inclusion. This is why we joined forces with UNICEF and ITU in the Giga initiative to connect every school to the internet by 2030 We started this work by helping to map school connectivity, and the initiative has already reached a major milestone of 1 million schools.
How do you go about determining the location of the estimated six million schools across the globe before mapping the connectivity gaps?
The World Economic Forum (WEF) has recognized that addressing the digital divide will require unprecedented collaboration across sectors. WEF has launched the EDISON Alliance and its 1 Billion Lives Challenge as a global movement of 45 champions that brings together digital inclusion commitments from governments, companies and other organizations.
To help meet this challenge, Ericsson announced its commitment to empower one million children and young people by 2025 through our Connect to Learn program with a specific focus on schools, girls, humanitarian contexts and digital skills for youth.
Winner of the Ericsson Innovation Awards 2021 was BlisCare, which enables equal education opportunities for visually impaired people with a tablet that creates digital braille in real time from any text or graphic.
Open innovation and ecosystem
Creating connections is at the heart of the telecom industry. Our sector has collectively connected billions of people, and now we're on the way to connecting, well, everything.
An open ecosystem is critical to almost any industry. It is where companies and governments can shape and share technology to collectively make progress. An open ecosystem is what enabled the mobile miracle – creating one way we could all connect.
There are two reasons openness is especially crucial in 2022.
First, 5G will be a foundational element in not just the mobile ecosystem but any ecosystem that depends on connectivity, which essentially encompasses almost any enterprise or consumer area. The stakes are higher than ever to do this work right.
Second, there is a risk that the digital world will once again divide itself. Twenty years ago, there were five different mobile standards, and the first truly global standard – 4G – is only 10 years old.
As we adopted common standards, connectivity has grown in ways we could barely imagine then. Today there are 8 billion mobile subscriptions, and costs have fallen radically.
Yet despite this success, recent years have seen a retreat from the global community in favor of national interests. Countries are seeking greater "digital sovereignty" and there is talk of creating "splinternets" of national internets and digital trading environments.
For our part, we will continue to define and defend the open standards that enable mobile innovation to thrive. We will bring together partners across ecosystems to collaborate and kindle new ideas. We will form partnerships with other vendors and critical technology players such as hyperscalers and cloud providers.