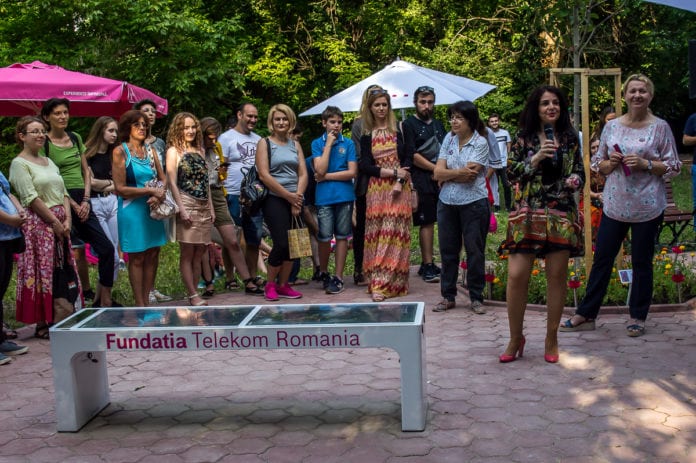 Starting June 15, the inhabitants of Bucharest have a new space to relax: Magnoliilor Alley, an area in the Botanical Garden in Bucharest where nature and technology meet. The space offers not only botanical exhibits to visitors, but also two solar benches that allow them to charge their mobile phones via USB ports and wireless chargers, as well as free Wi-Fi internet access, being the first of their kind installed in a green space in Romania.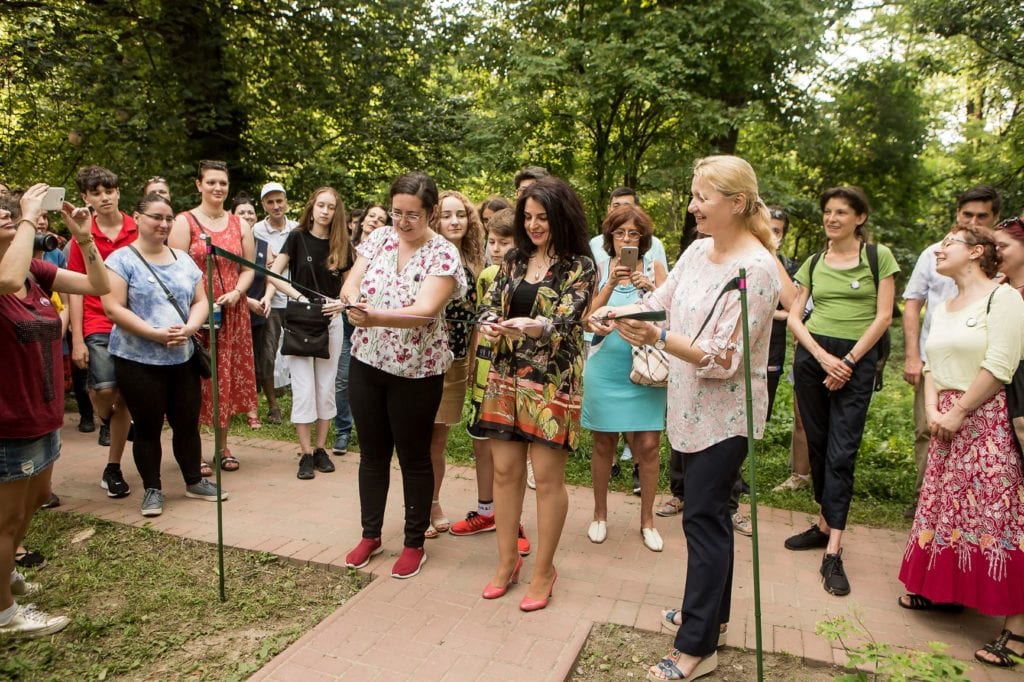 The project started in 2015 through the partnership between Team Work Association and Telekom Romania Foundation, targeting the Taxonomic Sector of the "Dimitrie Brândză" Botanical Garden of the University of Bucharest. Over the past four years, over 1800 volunteers have carried out cleaning and gardening activities to provide visitors with a new experience: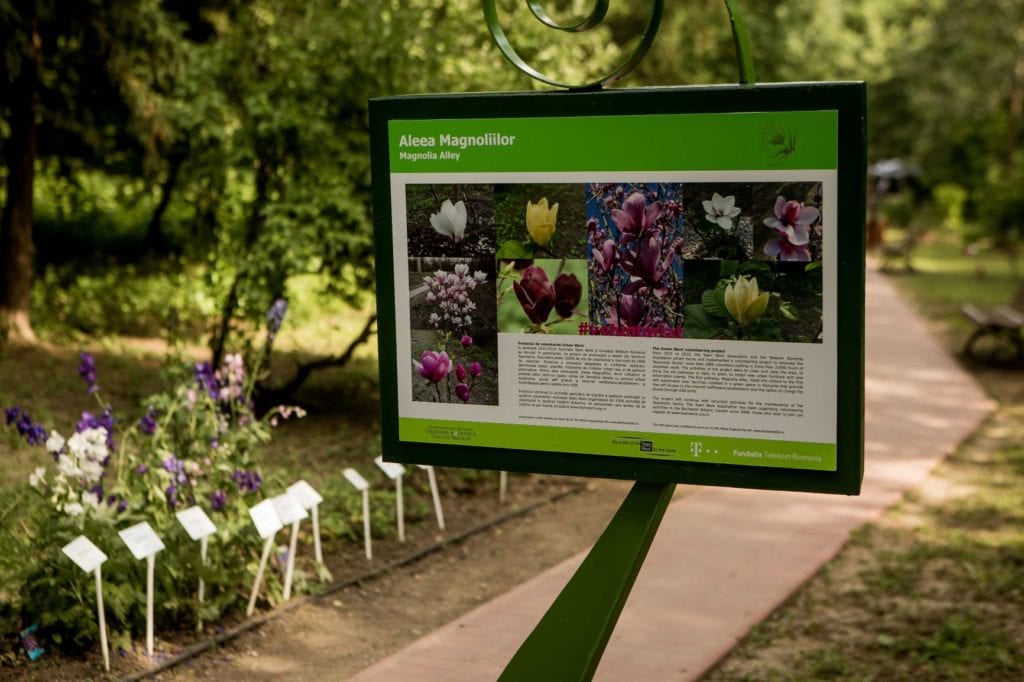 The structure of alleys in the Taxonomic Sector is again visible and renewed, with a different botanical family (Magnoliaceae, Ranunculaceae, Rosaceae etc.) planted or being planted in each alley,
The Magnoliilor Alley is the first arranged alley in the Taxonomic Sector, consisting of 11 magnolia with flowering periods from April to September; at maturity the height of planted magnolias will be between 2.5 and 7 meters,
New urban furniture (25 benches, 10 trash cans) allow visitors to enjoy the new space,
Two new information boards provide details about the Taxonomic Sector and the Magnolia Alley.
The absolute novelty of the project is the installation of two solar benches in the central circle of the Taxonomic Sector, thus having energy autonomy; benches allow visitors to charge their mobile phone through USB ports located sideways or by wireless chargers. In addition, those who want to share photos from the Botanical Garden on social networks or be online can do so by accessing the free of charge Wi-Fi network provided by Telekom Romania (WifiBotanicabyTelekom). Benches can also be used in cloudy periods, having the ability to store solar energy during sunny days.
About Telekom Romania Foundation
Telekom Romania Foundation is a non-profit organization, which supports different categories of people in special situations, social causes, children with serious diseases, talented young people and answers to humanitarian calls in case of natural disasters. This foundation represents the link between Telekom Romania and the communities in which the brand operates. Telekom Romania Foundation is actively involved in identifying opportunities but also in solving difficult social situations that occur within the community.
About Team Work Association
Team Work Association is a non-governmental, non-profit organisation involved since 2006 in organising volunteering activities in the University of Bucharest "Dimitrie Brândză" Botanical Garden. In its 14 years of activities more than 7000 volunteers participated, going over 45.000 hours of volunteering at events and projects such as The Spring Botanic Clean-up, The Autumn Botanic Clean-up, The Botanic Treasure Hunt, Green Work, Grandma' Garden, The Children's Garden, The Book Garden, Magnolia Alley and The Taxonomic Sector. Team Work Association won 1st place in the 2012 Civil Society Gala, Environmental Protection Section and the 2011 Green Spaces Award. Those who want to join the volunteering activities of the NGO can do so by following the Facebook page: www.facebook.com/TeamWorkNGO