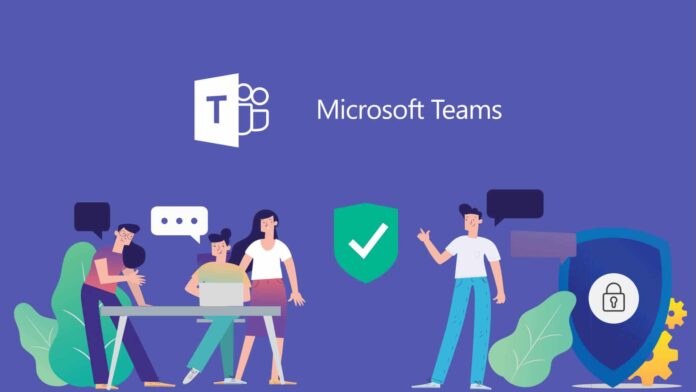 Microsoft has released a special edition of the Work Trend Index , entitled "A New Future of Essential Workers, Enhanced with the Help of Technology," and announced new features available in Microsoft Teams and Microsoft Viva.
2 billion front-line workers worldwide account for 80% of the global workforce , and 88% of organizations hire people for these positions. At the same time, companies are investing more and more in digital tools for employees, and the use of the Microsoft Teams platform by front-line workers has increased monthly by 400% since March 2020.
Here are the main findings of the Work Trend Index Report:
The existence of an organizational culture based on appreciation is becoming increasingly important: 76% of employees feel an attachment to their colleagues, but over 60% of them believe that the management of the company they work for should prioritize encouraging the communication process and organizational culture. . In addition, 51% of front-line workers who do not hold management positions do not feel valued as employees.
Frontline workers are at an important juncture when they consider making a change: The "Great Reorganization" front-line workers are beginning to think more and more about their jobs, taking into account a change of job. They want better wages and benefits, a work-life balance and flexibility in the workplace.
Optimism about the benefits of technology is high: 63% of front-line workers are excited about the job opportunities created by technology. In fact, technology ranks third on the list of factors they say could help reduce stress at work.
There is an opportunity to reduce or even close the gap between the technological solutions and innovations adopted and the level of training of employees: 46% of front-line workers feel pressured to adapt to new technologies for fear of losing their jobs, but 55% say they have had to learn to work with new technologies, without having access to training or internship sessions held by employers.
Microsoft Teams and Microsoft Viva News:
Microsoft and Zebra Technologies Corp. deliver the Teams Walkie Talkie application to a wide range of such Zebra devices , including a dedicated push-to-talk (PTT) button that provides access to Teams Walkie Talkie functionality. In addition, Teams Walkie Talkie DIGITAL PTT is now available on all iOS mobile devices (in addition to Android).
Microsoft is improving the integration of the Teams platform with the Zebra Reflexis ™ , which connects Reflexis solutions in the human resource management range with the Shifts application in Teams. This simplifies the scheduling of exchanges and the submission of leisure applications.
The "queue" feature for virtual appointments is now available in Teams, providing a single location where the wait time is updated in real time and missed appointments and delays are communicated to create a seamless and seamless experience. stress for clients and patients.
Microsoft Teams' Viva Connections application connects front-line employees and employees to the company's culture, resources, tools, and news. Collaborating with strategic partners, such as Workday and Espressive, facilitates access to important resources and unifies processes in the Human Resources or Payroll department.
The Viva Learning app allows front-line workers to discover, share and track information directly from Microsoft Teams, which means it will be easier for all employees to keep up with the recommended training. The new updates make it easier to assimilate information using solutions developed by partners , such as SAP SuccessFactors, Cornerstone OnDemand, and Saba Cloud. At the same time, partnerships with training providers, such as EdCast and OpenSesame , provide front-line workers with many resources to help them hone their skills and assimilate relevant information.
IT teams ensure that lost devices can be easily secured and located as a result of improved device management process .
Microsoft Cloud for Retail resources will be available from February 1.