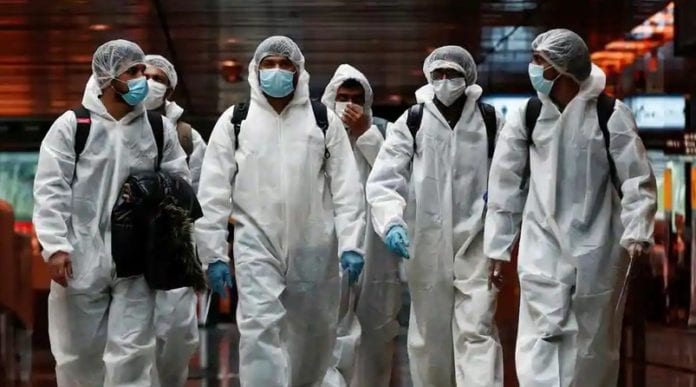 The world's coronavirus lockdowns are being eased and six months after Covid-19 first appeared in Wuhan, China, much of the world is returning to some sort of normality. In the same time, the World Health Organization reported a global jump of 183,000 new confirmed COVID-19 cases on June 21, the largest single-day increase it has recorded since the pandemic began, according to Deloitte Romania. Brazil led with nearly 55,000 new cases, followed by the United States with more than 36,000 and India with about 15,000 new cases.
Stock markets drift lower amid rising infections, as investors assess the risks around a possible second wave of pandemics. Deloitte provides further insight on how COVID-19 new cases are affecting economic perspectives around the world, from Europe to US and Asia.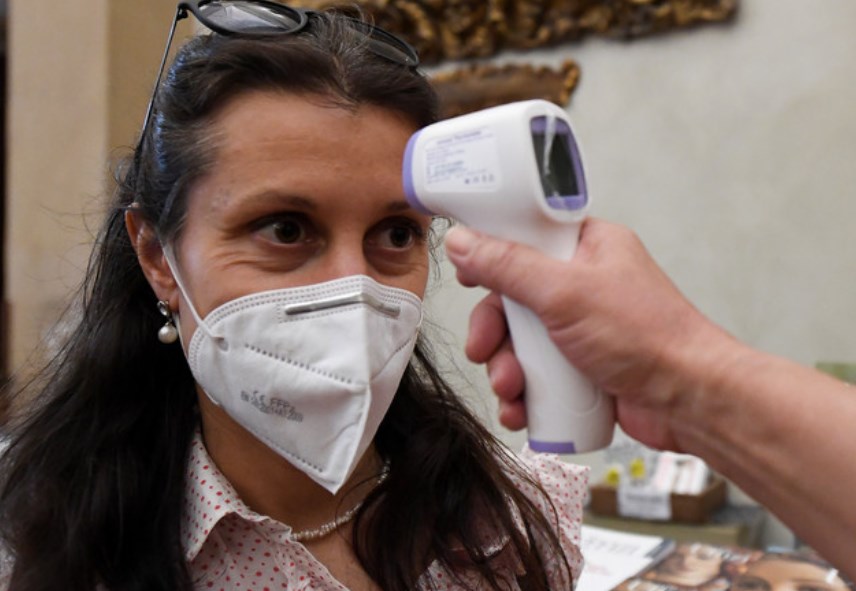 USA: Wall Street set for subdued open as reported infections rise
U.S. stock index futures pointed to a muted open for the S&P 500 and Dow on June 22 as fears of a resurgence in coronavirus infections fueled worries of another setback to business activity. As a fact, demand for perceived safe-havens including gold and U.S. Treasuries rose as the World Health Organization reported a record rise in global coronavirus cases on June 22. In addition, the S&P 500 has climbed about 41% from its March lows, thanks to trillions of dollars in monetary and fiscal support, the reopening of businesses and improving economic data. It is now just about 9% off its Feb. 19 record high.
Meanwhile, credit rating agency Moody's said the health crisis will push debt levels in the world's richest nations up by almost 20 percentage points on average this year, almost double the damage seen during the 2009 financial crash.
The COVID-19 reproduction rate in Germany has jumped
The European Union's most populous country has fared better in the pandemic than many European peers due mainly to early testing and social distancing measures. Nevertheless, during the last days the reproduction rate (R) of the COVID-19 in Germany has jumped to 1.79 (which means that 100 people can infect another 179) after a raft of localised outbreaks, the Robert Koch Institute (RKI) for public health said on June 20 far above the level needed to contain it over the longer term. More than that, the current estimate of the 4-day R-value is 2.88 (95%- prediction interval: 2.16 – 3.73) and its evolution is uncertain.
In this context, the premier of the western North Rhine-Westphalia region warned it faces the threat of a renewed lockdown amid a spiralling outbreak at a major slaughterhouse. Previously, Chancellor Angela Merkel had favoured maintaining lockdown discipline for longer, but Germany eventually eased restrictions following pressure from regional premiers. In the hope of the second wave, the German government plans to release its coronavirus contact tracing app, which will monitor the geolocation of infected people and inform others around.
At the global and the national level, the situation is very dynamic and must be taken seriously. While the number of newly reported cases is currently decreasing, the RKI currently assesses the risk to the health of the German population overall as high and as very high for risk groups.
London close: Stocks lower amid second COVID wave concerns
London stocks finished in the red on June 22, amid concerns about a second wave of coronavirus infections, as investors mulled the latest reading on the UK manufacturing sector. Concerns around a second wave weighed on sentiment following a rise in infections in Germany, where the 'R' rate increased to 2.88 from 1.79 the day before after an outbreak at a slaughterhouse. In addition, consumer technology giant Apple's decision to temporarily re-close 11 stores in Florida, Arizona and the Carolinas due to rising infection rates also sparked consternation. "Traders on this side of the Atlantic are worried about the increase in the number of new Covid-19 cases," said David Madden, market analyst at CMC Markets UK.
Asia: The pandemics in China and South Korea is not over?
China's capital city reported a cluster of new cases, raising concerns about a second wave of infections in Beijing. After nearly two months of no new infections being reported, several areas of the Chinese capital Beijing have reinstated coronavirus-related restrictions amid a spike in cases. Security checkpoints have been set up and schools and sports venues closed after a raft of new cases linked to a wholesale food market. The outbreak has been traced to the massive Xinfadi market, which covers an area equivalent to the size of almost 160 soccer pitches.
In the same time, South Korean Health officials are warning action must be taken to prevent a second wave of COVID-19 in that country after a resurgence of infections in the Seoul region. South Korea's Center for Disease Control and Prevention started to prevent a bundle of new cases. Most new cases have been in the Seoul metropolitan area, where health authorities have struggled to trace transmissions. But the CDC is warning that transmissions are getting harder to track because the virus is spreading quickly and unpredictably as people increase their activities and practice less social distancing.
Australia brings new cases
Increasing numbers of cases of COVID-19 have forced the Australian state of Victoria to bring back tougher restrictions beginning June 22. New infections over the previous two days have been at their highest for two months. A state of emergency has also been extended. Police officers are to step up their enforcement of the restrictions on group gatherings, particularly in Melbourne. Checks will also increase on people who have been told to self-isolate because they had tested positive for the disease or were a close contact of someone who had.
Romania and Moldova: explosion of new cases after restrictions lifting
The analysis of COVID-19 cases per week shows that in the week of June 8-14 there was an increase both compared to the previous interval (June 1-8) and compared to the weeks of May 18-24 and May 25-31, 2020. The peak of growth new cases from one week to another was registered in Romania between April 6-12, 2020, according to the state officials. Its smaller neighbour, Republic of Moldova face an unprecedented spike in confirmed cases, with a highest number of 478 daily cases on June 17. Although the authorities have lifted almost all restrictions, motivating this by facing a deep economic crisis, the number of new cases is constantly increasing and the mortality rate is one of the highest in Europe. The economic forecasts for both states are rather bleak. The April IMF world economic outlook projects a GDP decline of 3.1 per cent in 2020 for Republic of Moldova, and 5.0 per cent for Romania.
The background
The coronavirus outbreak, which was first detected in China, has infected people around the Globe. Its spread has left businesses around the world counting the costs. As of June 23, worldwide Coronavirus confirmed cases counts to around 9.2 million, with almost 500 thousand deaths. USA is grappling with the worst coronavirus outbreak, followed by Brazil, Russia and India.